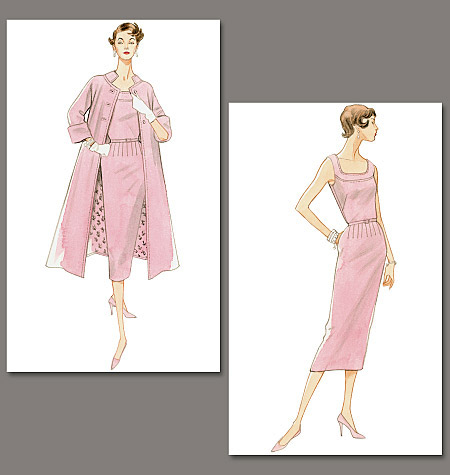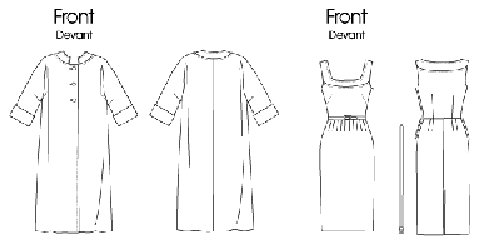 The year was 1955. New laws required seatbelts in automobiles, the average American worker made $3851.00 per year (with the minimum wage increased to $1.00 per hour), Coca Cola first appeared in cans, Disneyland opens its fantasyland gates, the first McDonalds opens and Marian Anderson performs at the Met. In the wings, an up and coming known musician from Mississippi named Elvis Presley was poised to make history. Gasoline was 23 cents a gallon and the cars reflected that with 454 cui. engines and Jersey Torches.
It was the height of the consumer boom and Americans were riding the wave. It was a time of optimism, with change hovering in the wings just out of sight to the average American.

The fashionable miss in 1955 could go out for a spring jaunt in this snappy little combo of stylish sheath dress and coordinating coat. This ensemble is styled from an actual 1955 fashion plate and is historically acurate.


#N192 Simple sleaveless sheath dress with scooped neckline and belted waistline. Zippered back closure. Coat has standup collar, cuffed sleaves and button front. Straight lines. (Gloves and shoes not included)
Available in Misses sizes 8-20
Available in Pink, Baby Blue, Black and Red in Cotton/Polyester fabric $200.00

(See also: Hats 1860-1960)